Baron Bazaar Reimagined …
Baron Bazaar Brigade!
August 10-12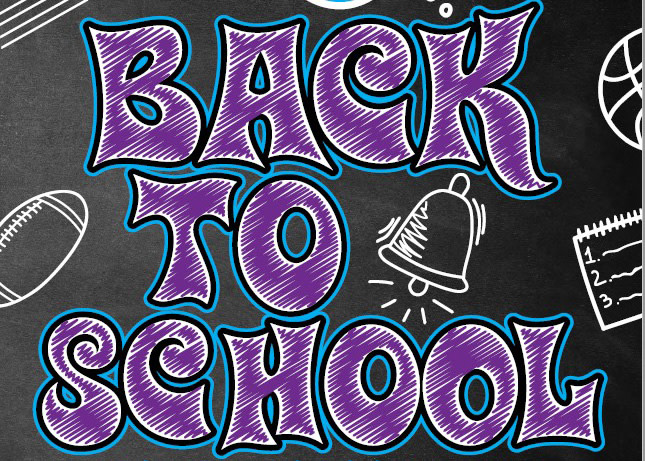 Baron Bazaar is an event our entire community looks forward to every year, and is the official back to school kick-off event. Due to the pandemic, we will not be able to host our families on campus as we typically have done.
We are excited to present a safe and fun version of Baron Bazaar … please join us as we kick off the 2020-2021 school year with the BARON BAZAAR BRIGADE! Let us show off our school spirit as you come to campus to pick up important school items.
2020 Textbook Distribution - NOW CURBSIDE!
This year, we are offering SMH CURBSIDE pickup Monday, August 10 - Wednesday, August 12. You will receive textbooks, school supplies, and even some surprises! Let us handle all things that you would normally do at Baron Bazaar, while we socially distance and keep our community safe.
The health and safety of our faculty, staff, parents, and students is always our top priority. Our staff members will be wearing masks, and we ask that you do not exit your vehicle at any time as we practice social distancing.
Pick Up Process:
Write your student's first and last name on a piece of paper (no nicknames please) and place it on your dashboard on the driver's side for Security (front-gate personnel) to identify you.

Pick up will take place in the Upper School Circle.

Once you arrive to the Upper Circle, we ask that you pop the trunk or hatch.

Our staff members will load your student's Baron Bazaar Brigade Bags into the vehicle.

Please, do not exit your vehicle.

Exit campus after receiving your Baron Bazaar Brigade Bags.

Please be mindful that while we will be efficient, wait times may be extended. This is a new process for us all!
Distribution will take place alphabetically by last name for Montesorri through Form 12 as shown below:
Monday, August 10
Last Name: A - 8am - 9:30am

Last Name: B - 9:30am - 11:30am

Last Name: C - 11:30am - 1pm

Last Name: D & E - 1pm - 2:30pm

Last Name: F & G - 2:30pm - 3:45pm
Tuesday, August 11
Last Name: H & I - 8am - 9am

Last Name: J & K - 9am - 10am

Last Name: L - 10am-10:45am

Last Name: M - 10:45am - 12:45pm

Last Name: N, O, & P - 12:45pm - 2pm

Last Name: R - 2pm - 3pm
Wednesday, August 12
Last Name: S - 8am - 9:30am

Last Name: T, U, & V - 9:30am - 11am

Last Name: W, X, Y, Z - 11am - 1pm
Special Notes:
Each student will be billed for a complete textbook and online code bundle. If you wish to return textbooks (for a full refund) the return window will be August 17 - August 31. More detailed information will be in your student's Baron Bazaar Brigade Bags.

To receive a full refund, textbooks must have been purchased from the Spirit Store on July 2020 or after, and must be in the original condition in which they were distributed (free from stickers, names, markings, etc.). For more detailed information, please visit www.smhall.org/textbooks.

Please be aware that the Barons Bazaar Brigade is the only time allotted for students to receive all necessary items to begin their first day of virtual learning on August 17, 2020. If there are any additional questions regarding pickup, please contact Director of Spirit Store Amy Luttrell at aluttrell@smhall.org
Campus Access Car Permits
Every year, students, parents, and faculty and staff are required to obtain NEW Campus Access Car Permits. This year, permit requests will be handled online. Please visit this link to complete the form and submit. Your new permits will then be mailed after processing. Upon receipt, affix the permit to your windshield. If you have any questions about Campus Access Car Permits, contact Director of Facilities Dom Smith at dmsith@smhall.org.
Get ready for some awesome school spirit and to see some familiar smiling faces! We look forward to welcoming back our students for the 2020-2021 school year.